icuserver web portal
Click on the link below and log in with your registered e-mail address in the newly opened window.
Smartphone App
On your phone, select the appropriate link for your smartphone below: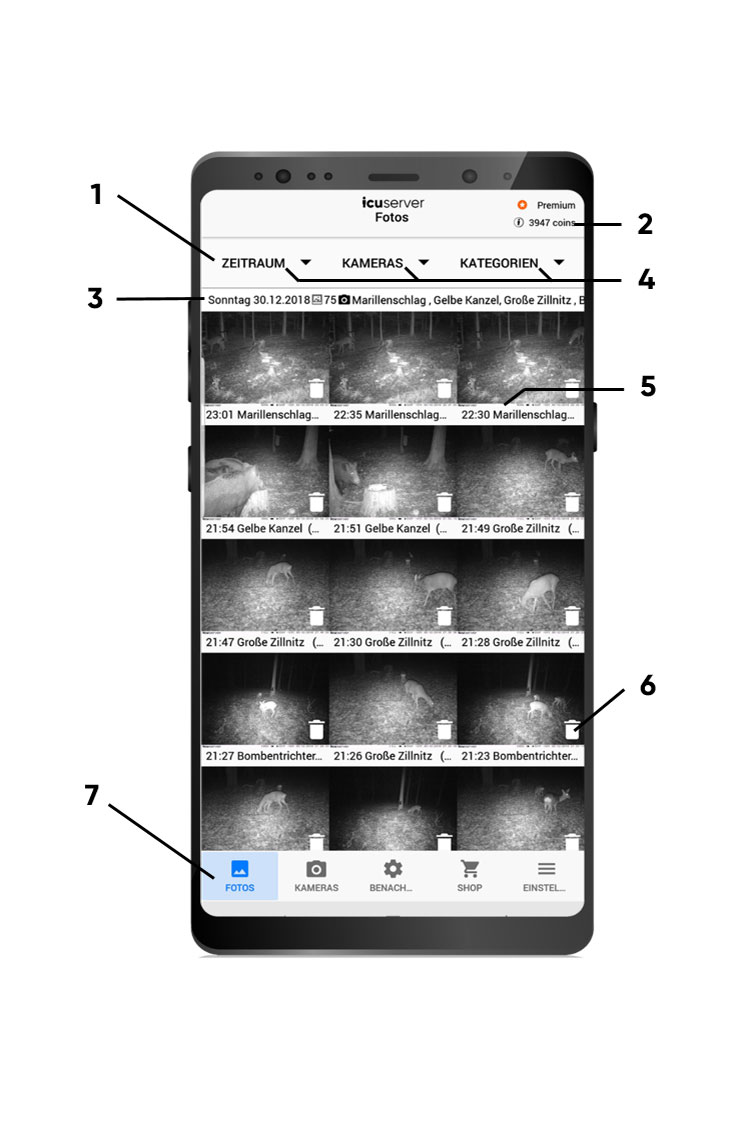 Period
Image credit (COINs credit)
Day, number of images, cameras in use
Filter function
Camera name
Delete function
App menu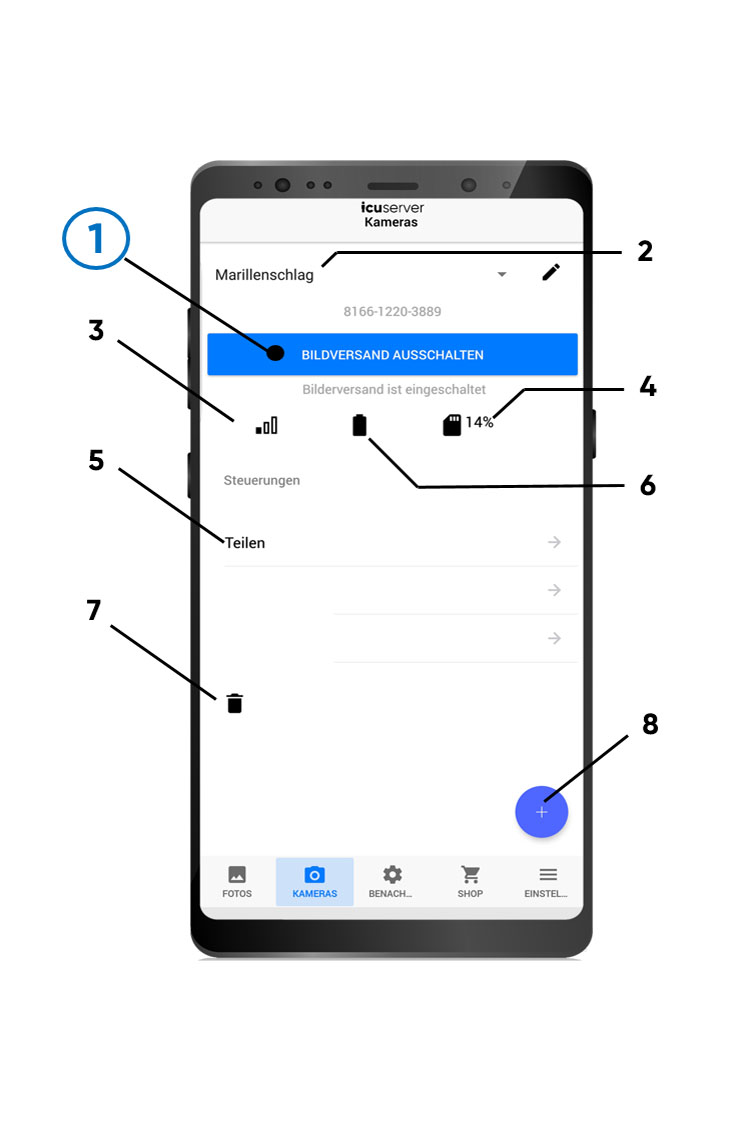 Switch image sending on/off
Change camera name
Signal strength
Storage space (SD card)
Sharing the camera with other users
Battery indicator
Delete camera
Add more cameras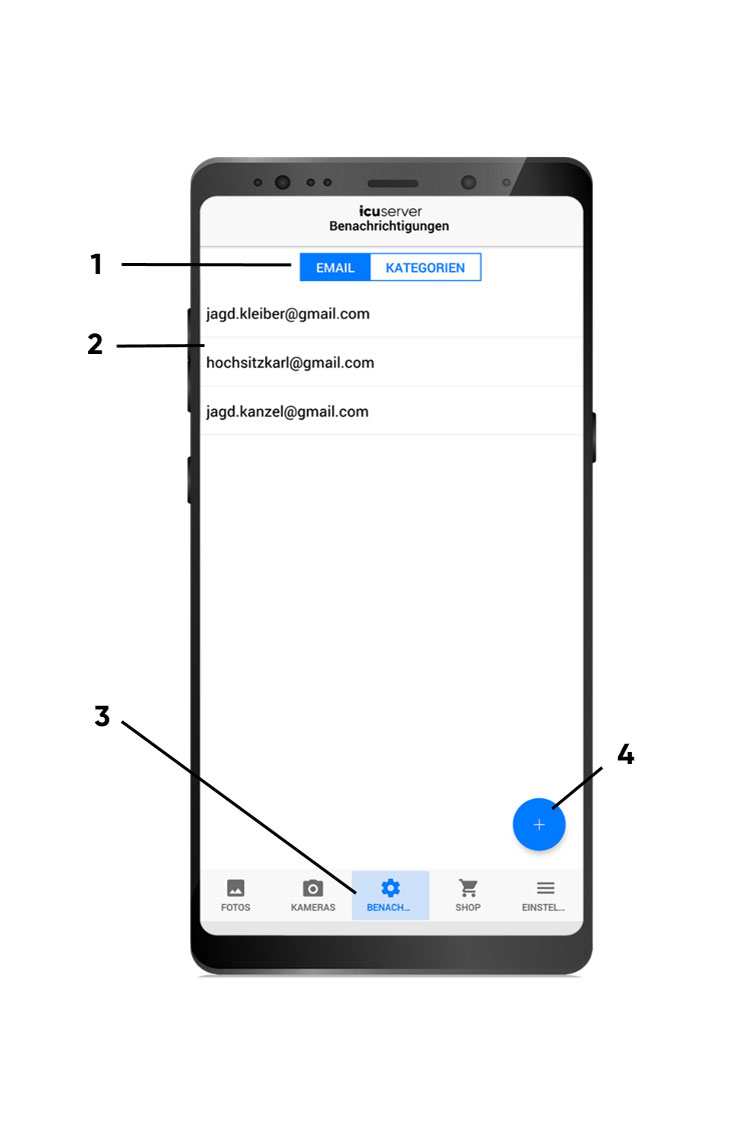 Email addresses
Recipient addresses of the images
Camera menu
Add more email addresses
Switch image sending on/off
As a registered owner of the camera and active user of a Premium Plan, image sending can be switched off via the web version or the app. (see Functions -> Settings 1.)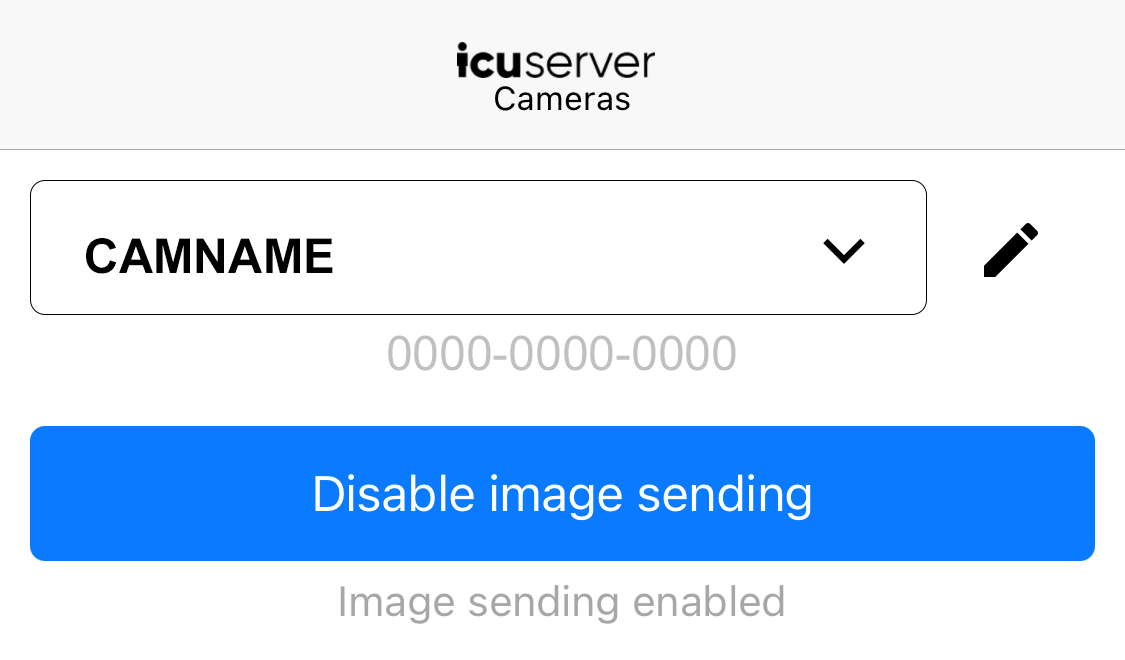 It may take a few minutes for this command to be transmitted to the camera and images created in the meantime may still be sent despite being switched off. Please also note that this also applies to switching on the image transmission again and that here, too, a few minutes are needed until the transmission is activated again and images are transmitted to the app again.
Irrespective of the activation of the image transfer, the camera, provided it is switched on, continues to take pictures and save them on the SD card. These images are not transferred to the app when the camera is switched on again, but are only available on the SD memory card. This makes it possible to operate the camera as a regular game camera without COINs if you want to.